PRICES AND DISCOUNTS
A quick overview of my prices for sessions and classes. Reasonable rates and discounts if you introduce a friend!
I cater for all ages and abilities and have both the experience and qualifications to help you reach your individual goals.
Whether they are simply to improve your general health, lose weight and improve your muscle tone, or to prepare for a particular sporting challenge.
Initial Assessment
One Hour Initial Assessment
One Hour Session
Regular One Hour Sessions
Keep fit after your initial assessment
Ten Sessions
Maximise your effort for a fitter lifestyle
30 Minute Sessions
Reduced Rates
Intensive 30 minute sessions - Call or email for details
ROLAND HOGG FITNESS TRAINING
SESSIONS AND CLASSES
Join my sessions and classes and get fit today!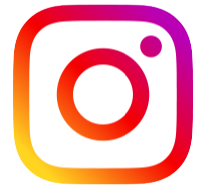 CONNECT WITH ROLAND ON INSTAGRAM
CALL ROLAND 0750 315 6645
CONTACT ROLAND
Whatever your enquiry please get in touch by mobile or email and I'll get back to you as soon as possible. Many Thanks - Roland Hogg
 My home gym is near:
Craddocks Avenue, Ashtead, Surrey KT21
Call Roland: 07503 156 645
Copyright 2019 Roland Fitness Training All Rights Reserved